Mattel Mebetoys Alfa Romeo 8600 Alfetta 159-1951 in Metal 1/25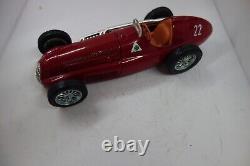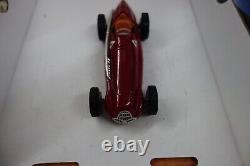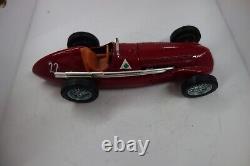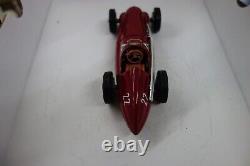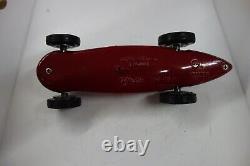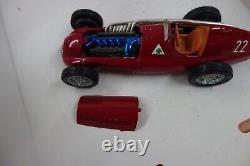 MEBETOYS ALFA ROMEO 8600 ALFETTA 159-151. MATTEL MEBETOYS MADE IN ITALY.
SCALE 1/25 ALL METAL LENGTH APPROXIMATELY 17 CM. The Alfa Romeo 159 Formula 1 is the development of the Alfetta 158 which had dominated the post-war Grand Prix scene until the end of 1950, the year the F1 World Championship began. The 159 featured even more refined, efficient, and reliable solutions. The racing debut took place at the end of the 1950 season, during the Italian Grand Prix at Monza. The 159 had an excellent track record: 5 victories, 5 poles, and 7 fastest laps in eight grand prix races.
Unfortunately, Alfa Romeo left Formula 1 at the end of the victorious 1951 season, while even more extreme and revolutionary cars were already being prepared in the technical offices.