Original Alfa Romeo Alfetta Front Grille Set Left and Right 1.6 116015902710.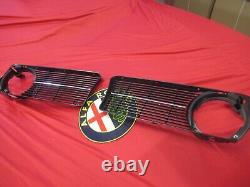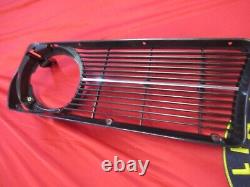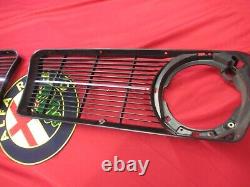 Original Alfa Romeo Alfetta Soudé 1.6 Grille Set Left and Right 116015902710. This product description has been automatically translated. If you have any questions, please feel free to contact us. Item description: Original Alfa Romeo Alfetta Limousine 1.6 grille set, including both left and right grilles.
Spare part numbers: Left 116015902710, Right 1160154199. The item is new and original but may show signs of age due to being part of an old stock. We offer new and used spare parts for Alfa, Fiat, and Lancia cars from 1960 to the present day!
Please note that any customs or tax fees will be charged by the relevant authorities and paid directly by you. For more information, please contact the responsible authorities.
We ship within 3 days after receiving payment and accept cash on delivery. Shipping abroad is also possible, and costs can be found in the auction. Goods can also be picked up directly from us at Hessenweg 18, 48157 Münster. Shipping costs can be found in the auction, and discounts are available for the purchase of multiple items.
We have many other spare parts in stock, so feel free to ask if you need rare spare parts for your classic car or new parts for your modern Alfa. We specialize in Italian spare parts and offer Alfa Romeo spare parts for all types of vehicles from 1960 to the present day, including Montreal, Bertone Gt/Gtv, Giulia, Spider, Alfetta, Giulietta, Sprint, Sud, 75, 90, 33, 164, Alfa 6, Spider 916, Gtv 916, 156, 155, 147, Gt, 166, Mito, 159, Brera, and many more.
If a replacement part is not available in our warehouse, we can source it from reputable partners as soon as possible. We also offer installation services for an additional fee.