Exhaust Manifold for Alfa Romeo Alfetta Serie III/GTV 1147851 1147851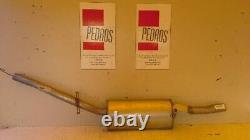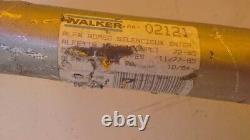 EXHAUST MANIFOLD COLLECTOR ALFA ROMEO ALFETTA SERIES III/GTV. Observations: Reference: 1147851 The replacement EXHAUST MANIFOLD COLLECTOR. Works for ALFA ROMEO brand cars. And model ALFETTA SERIES III/GTV. The EXHAUST MANIFOLD COLLECTOR comes from a car from year 0. The color of the vehicle from which the EXHAUST MANIFOLD COLLECTOR part was removed. Find more EXHAUST MANIFOLD replacement parts.
That serve ALFA ROMEO ALFETTA SERIES III/GTV in our store. In our scrapyard, you will find more used parts in very good condition at the best price. Make / Model: ALFA ROMEO ALFETTA SERIES III/GTV. 24/48 hour shipping on the peninsula. Balearic Islands, Canary Islands, Ceuta and Melilla: Additional fees apply.
International shipping: Delivery time varies depending on the destination country. For international purchases and shipments outside the European Union, please note that customs fees may apply. In this case, the rates and all incurred expenses must be paid by the buyer.
The amount of these fees cannot be detailed as they are only known at the time of customs clearance of the goods. You have a period of 30 calendar days from the date of receipt for returns.
In case of return, the product must be in its original packaging with all accessories included. Returns are accepted, and the associated costs are the responsibility of the buyer. If you need to know if this part is valid for your vehicle, you can send us your car's vehicle identification number (VIN).