0261200044 Engine ECU Calculator / Bosch / 2582 for Alfa Romeo Alfetta Series I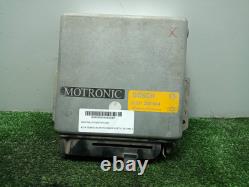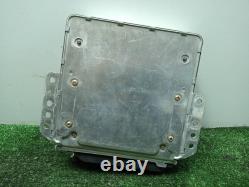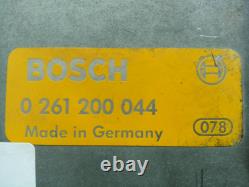 Recycling Center - Desguaces Córdoba. 0261200044 ENGINE ECU CALCULATOR / BOSCH / 2582 FOR ALFA ROMEO ALFETTA SERIES I The replacement ENGINE ECU CALCULATOR works for ALFA ROMEO cars and ALFETTA SERIES III/GTV model.
The ENGINE ECU CALCULATOR comes from a car from the year 1981. The color of the vehicle from which the part was removed is ENGINE ECU CALCULATOR.
Find more replacement parts for ALFA ROMEO ALFETTA SERIES III/GTV in our store. With a trajectory of more than 30 years and considering validity, formality, and honesty as premises in the service we offer to our customers and the ecological treatment of our activities for the preservation of the environment, Centro de Reciclaje y Desguaces Córdoba is the largest recycling and vehicle center in Cordoba and one of the largest in Andalusia. We have over 250,000 dismantled and categorized parts for physical and online sales. At our headquarters in Guadalcázar Córdoba, we have a wide range of vehicles covering 55,000 m2. Car model: ALFETTA SERIES III/GTV.
Parts from the same vehicle. All our orders for used spare parts and car parts will be delivered within 24/48 business hours from Monday to Friday. In the Peninsula and Portugal. The delivery times for parts and car parts are counted from the moment the order leaves our warehouse.
In some cases, our online sales team will contact you to inform or request clarification or information about the product. Part reference, characteristics, compatibilities, OEM references. Returns will be accepted within 15 business days from the date of receipt of the goods by the customer, and subject to the conditions stated on this page art. 44 of the 1996 law on the regulation of retail trade amended in 2002. Our parts have a unique reference.
They are sealed to prevent manipulation, as well as photographed to justify their condition. In accordance with the 47/2002 law on retail trade, consumables that have been unsealed or whose internal identification marks have been manipulated.